DIRECT MARKETING IS A ONE ON ONE CONVERSATION...
WITH MANY PEOPLE SIMULTANEOUSLY.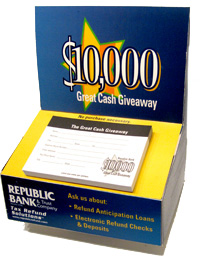 When we tackle a direct-marketing project, our main objective is to get into the head of your ultimate customer. When you know where the customer "lives," you can then tailor your offer, copy and creative to that customer's life style and expectations. You're talking to him or her one-on-one. It affects every aspect of the campaign from copy and creative to offer and method of delivery.

At THE MARKETING AGENCY, we offer our clients a full range of direct marketing services. These range from list procurement, offer design, copywriting, creative and testing to printing and full lettershop.

In addition, because we are also a promotion agency, we can add value-added propositions to your project such as a sweepstakes, contest, continuity program or premium offer.

Call us at 617.576.7995 or send us an e-mail, and we will be pleased to give you a free consultation on your next direct marketing project.